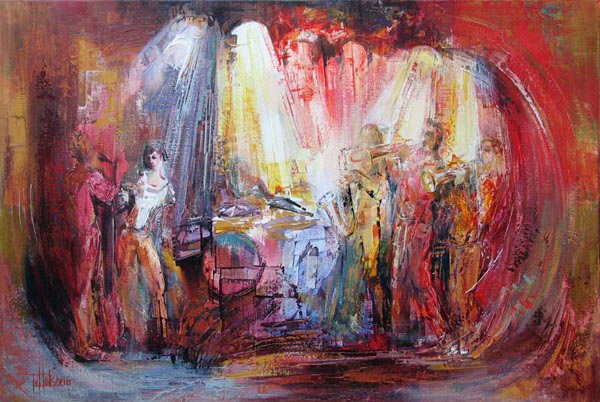 In the spotlights - one of the pictures on the new screensaver
A special screensaver new edition 2008 with very high quality pictures of paintings by Toos van Holstein, can be downloaded directly from here.
After you have downloaded the file (5,5 Mb) just click on it and the screensaver will install itself.
In the settings box you can adjust the time between the transition of the pictures, many special effects and the music.
The screensaver is free for non-commercial use only.

Have Fun !
---