<! Hieronder de linkerhelft van de pagina>
INTRODUCTION
---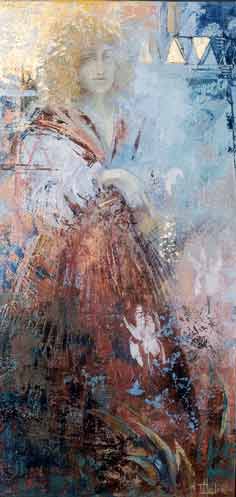 Adagio
---















<! Hieronder de rechterhelft van de pagina>
The main theme in Toos van Holstein's paintings is the rendering of human shapes in open or covered spaces, which are part of vaguely indicated architectonic edifices.

In this work the symbioses of different cultures is easily recognisable. Not foreign to this are the artist's travels to countries in Latin America, the Middle East and China, as well as her interest in the European Middle Ages.

In the Netherlands Toos van Holstein is a renowned artist. Her work is exhibited regularly in renowned art galleries all over the country

Also since a long time foreign countries have shown an interest in her work. This had led to exhibitions in Belgium, France, Italy and the USA.